Mondly Review: Excellent Language Learning App review with AR and VR (2023)
Mondly has established itself as a top pick among language enthusiasts when it comes to language learning apps because of its brand-new features with the latest technologies.
Take a look at their introduction to learn about the basics of Mondly, and then read our own Mondly review article!
Offering a captivating language learning experience with AR and VR integrations, it presents a whole range of features and benefits – even for (Mondly) kids and businesses (MondlyWorks). These features include daily lessons, seamless integration with the aforementioned technologies, and not forgetting about a nice, user-friendly interface.
Mondly stands out for its extensive language options, offering courses in 41 (!) languages, and allowing users to learn the language of their choice with ease – with hands-free options and modern AI chatbots, too.
1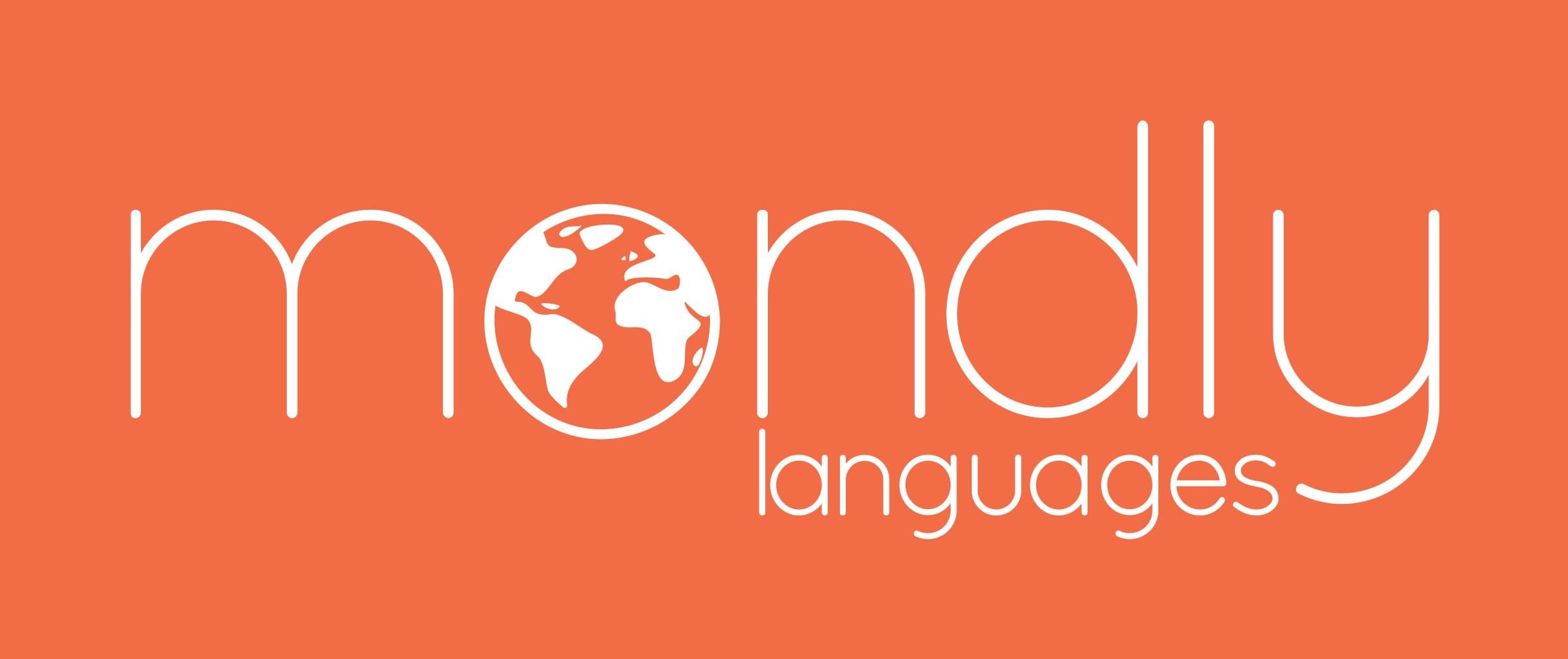 Mondly is up-to-date with the latest technologies to guarantee you an engaging language-learning journey.
Mondly is a language learning app with a wide range of languages to choose from, providing engaging and interactive lessons with a structured learning path. Also available for kids (Mondly Kids), AR (Mondly AR) and VR (Mondly VR) enthusiasts!
What we like
Wide range of languages available (over 40 options).

Engaging and interactive lessons with gamification elements.

Structured learning path for systematic progress.
What we don't like
Limited free content, with most features requiring a subscription.

Less focus on speaking and listening skills.

Less personalized approach compared to some other platforms.
Interested in trying it out?
As a linguist, my team and I spend considerable time reviewing platforms, not just superficially, but also to test them against the latest research in linguistics and teaching methodology, including compatibility with Conversation Based Chunking™. To support that work, we do earn a small commission whenever we recommend a language product. Learn more about our language product reviews' process and policy.
1. User Experience: Navigating the Mondly language app interface and learning materials
When you open Mondly, you'll be welcomed by a visually appealing and user-friendly interface, that immediately introduces you to the language you want to learn.
Mondly designed every element to provide a smooth and enjoyable experience: easy-to-follow conversations in chatbots with fancy profile pictures show you a real-life conversation!
Exploring the extensive learning materials is effortless once you click on 'Continue', providing access to a diverse range of courses tailored to everyone's needs and interests. You can also immediately sign up for their newsletter – which in my opinion is quite useful!
You immediately get greeted with different levels, starting from the basics following you through various topics like Core vocabulary, Travel, School, etc.
For a more immersive learning experience, you definitely have to take a look at the newest features, like Mondly VR and AR! (More on that later!)
Mondly elevates language learning to a whole new level, allowing you to try virtual reality environments and practice your language skills in a truly interactive way.
User Experience Score: ⭐⭐⭐⭐⭐⭐⭐⭐ (8/10)
2. Learn a language with the Mondly app: Available languages and their popularity
One of the key aspects that language enthusiasts consider when choosing a language-learning app is the availability of languages.
Mondly stands out in this regard, offering courses in a huge range of languages. With options in 41 (I still can't believe it's this much!) languages, users have the flexibility to learn the language of their choice – even multiple at once!
You can learn more about the available languages on Mondly and also go through the most frequently asked questions. I'm sure you'll find useful information there too!
This language offering caters to a HUGE audience. Mondly isn't just a popular choice for individuals interested in learning less commonly taught languages, but also for the ones who want to learn popular and more frequent languages such as Spanish, French, German, and others. (Mondly might even be one of the best ways to learn Spanish or the best ways to learn German!)
Mondly also states that it uses localized content allowing people to learn in the language of their choice. So, if you natively speak English, you can learn Spanish with an English language interface.
3. Learning Methods: What makes Mondly a great language learning app?
When it comes to language learning itself, the methods and approaches used are crucial in determining the effectiveness of the learning process: and Mondly is really good at this – even compared to some competitors.
The platform incorporates various teaching techniques to cater to different learning styles.
The app provides daily lessons, so you can follow up on your daily healthy habits – or as I like to call them, Tiny Trust Builders!
Mondly also integrates virtual reality (VR) into its methods, which gives you access to a learning experience that can enhance language retention and real-life application – really interesting experiment! (Although, I'm not entirely sure that it can be greatly combined with the Conversation Based Chunking method.)
Interested in trying it out?
Gamification and Interactive Features: How Mondly makes the learning experience engaging
Mondly employs gamification and interactive features to make your experience engaging and even more enjoyable. (If language learning in itself isn't good enough!)
Mondly has a dynamic learning environment that motivates users to advance in their target language by adding things like:
rewards,
challenges, and
interactive exercises.
Upon opening the Mondly app and logging into your account, you will be greeted with a home screen featuring a side-scrolling menu.
While it's certainly appealing visually, the horizontal scrolling may feel counter-intuitive.
I would prefer a vertical lesson map similar to what some other language-learning apps have.
From this menu, you can choose from a variety of lessons covering different themes and topics to practice real-life language skills.
There are no progression "locks" in Mondly, giving you the freedom to complete activities in any order.
Content Score: ⭐⭐⭐⭐⭐⭐⭐ (7/10)
Daily lessons help you learn more
The Daily Lessons is the first option you'll see.
It's updated daily and takes about 5-10 minutes to complete. This section is not skippable and aims to keep you on track.
The games in each lesson will introduce you to new vocabulary needed for the other app exercises.
On the next tab, you can track your statistics. This helps you to keep track of your achievements and see how you progress!
And if you're a competitive type of person, there's a leaderboard that you can share with your friends or even check how you're doing in your own area!
Chatbot: Use Mondly's built-in feature to correct mistakes
The chatbot in the app lets you have a conversation with a virtual speaker. The good thing about this is that it's always available and completely free!
The chatbot will also correct your mistakes and even give you explanations if needed. The bad thing? There are some limitations in the free version of Mondly for this feature.
Mondly AR: The present is here!
Mondly AR takes the language learning experience to a new level by showing the power of augmented reality.
This feature effectively integrates your physical surroundings into your learning process. Through your device's camera, Mondly AR projects language scenarios into your real world. Imagine ordering coffee in French from a virtual barista in your living room!
Mondly VR: A popular language learning experience of the future?
Mondly VR takes the innovative approach of Mondly AR one step further by introducing Virtual Reality into the mix.
With the power of VR, users are transported into a simulated environment where they can practice their language skills in situations that mimic real life.
Imagine finding yourself in a bustling foreign city, navigating through conversations with locals, or haggling over prices in a make-believe market – all from the comfort of your own home!
MondlyWorks: Use Mondly for business
MondlyWorks (Mondly for Businesses) is a unique enterprise-level solution designed to offer effective learning in the corporate world.
Mondly recognized the growing need for multi-language proficiency in the global business landscape. It offers a tailored approach to corporate language training.
Mondly Kids: Helps you learn a language with your kids
Mondly Kids is a fun, interactive language app specially designed for children aged 5 to 12.
Full of vibrant animations it's both fun and educational. The lessons are grouped into theme-based modules, allowing children to learn about various topics while acquiring language skills.
Features Score: ⭐⭐⭐⭐⭐⭐⭐⭐⭐ (9/10)
The Cons of Mondly? Limited Speaking and Limited Grammar
Despite its strengths, it's essential to acknowledge that Mondly has areas where it may have limitations…
These include the level of focus on speaking skills and grammar. Also, for some languages, I think the depth of the courses is not sufficient enough. But if you want to learn on Mondly, you can quickly learn the basics, for sure!
Users may find limited opportunities for extensive practice and proficiency development in speaking and grammar compared to other language-learning apps that place a stronger emphasis on these language components (such as Speechling or the tutoring platform, italki).
I've also mentioned it previously but Mondly might not be the best platform to combine with Conversation Based Chunking method. I'm not saying it's impossible but it certainly would take a lot of time to set up the much-needed workflow for it or create the flashcards for chunks.
SpanishPod101 does a better job in this area.
Similar to other language apps, using Mondly alone won't result in fluency – but an experienced enthusiast probably already knows this, and I don't take this as a disadvantage.
It's also not a comprehensive language course. If you're already an intermediate or advanced speaker, there may not be much left to learn in the app. The good thing is that Mondly could still enhance its content by including more advanced-level materials later and you can always experiment in the virtual reality – even when you've acquired more knowledge about your target language and want to get back to this new world!
4. Pricing and Subscription Options: Detailed overview of Mondly's pricing plans
When comparing the free and paid versions of Mondly, users may want to consider their language learning goals and budget.
The free version offers a taste of what Mondly has to offer, allowing users to familiarize themselves with the app's interface and basic features:
access to Daily Lessons,
the Hello category,
and a chatbot lesson.
Mondly Premium pricing depends on entirely you: do you want to try it out for a week; a month; or a year?
Would you like to use Mondly Kids, VR, AR or MondlyWorks? Well, take a look at their offers, and don't forget to use the special link provided by Effortless Conversations to get a discount!
Value For Money Score: ⭐⭐⭐⭐⭐⭐⭐⭐⭐ ⭐(10/10)
Interested in a Lifetime Acces?
5. User Reviews: Real-life experiences and testimonials from language learners
Understanding the real-life experiences of language learners using Mondly can provide valuable insights into the app's effectiveness and user satisfaction.
Positive reviews of Mondly highlight the app's user-friendly interface, the fantastic learning methods, and the effectiveness of Mondly's language courses for beginner-level students.
The negative reviews may shed light on areas for improvement – exactly the ones mentioned in this article previously: intermediate and more advanced levels are missing.
User Reviews Score: ⭐⭐⭐⭐⭐⭐⭐⭐ (8/10)
6. Mondly review conclusion: excellent app that will teach you the basics but not enough on itself to get fluent.
Mondly excels in providing a strong foundation in language learning. It's a platform that's worth trying if you want to learn the basics and experiment with the latest technologies – Mondly's language-learning platform is not the future, it's already the present!
I suggest you take a look at it or go through all of the features it has to offer and decide for yourself!
Give it a try and get Lifetime Access with our special link!
Mondly Review: Overall Rating
Overall Conversation Based Chunking™ Stamp of Approval
7
Effortless Conversations takes pride in providing well-researched, reliable, and unbiased language product reviews, based on the Conversation Based Chunking™ methodology. Our team's extensive experience in language teaching and learning, combined with our Linguist Code of Ethics, ensures that the reviews you read on our website come from a place of genuine expertise and care for your language learning success.
Mondly
Read our comprehensive Mondly review to learn how this popular language learning app utilizes AR and VR to enhance language learning in 2023.
Is Mondly better than Duolingo?
I would say yes: Mondly is better than Duolingo. While the latter uses gamification, Mondly focuses on teaching you the language in real-life situations, thus providing a better overall experience.